Vale Peter Andersen - CFF Secretary Treasurer 2004-2016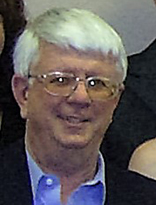 It is with great sadness that we advise of the passing of Peter Andersen of Australia, who has been our Commonwealth Fencing Federation Secretary-Treasurer since 2004. Peter passed away on Monday 13 June after a prolonged illness. He is survived by his wife Bridget, sons Paul and Sean (both talented former fencers) and their families.
Peter was a loyal and hardworking officer of the CFF, and has remained active in the role until very recently. His continued dedication to his task up to recent days is truly inspirational and demonstrates Peter's resolve in the face of adversity.
I am sure many of us will miss our pleasant "pub crawls", his "tell it like it is", matter-of-fact counsel & his many jokes. I will personally miss his advice, his efficiency as secretary & treasurer & his 'mateship'.
Rest in peace, Peter.